Important:

For

Private Cloud

and

On-Prem

Proceedix users only.
Already having credentials to the Private Help Center?
Please sign in here. Note, username and password can differ from your login credentials on the administration Proceedix portal.
New to Proceedix and simply wanting access?
Please submit a request for access here using your work email address (i.e. john.doe@company.com).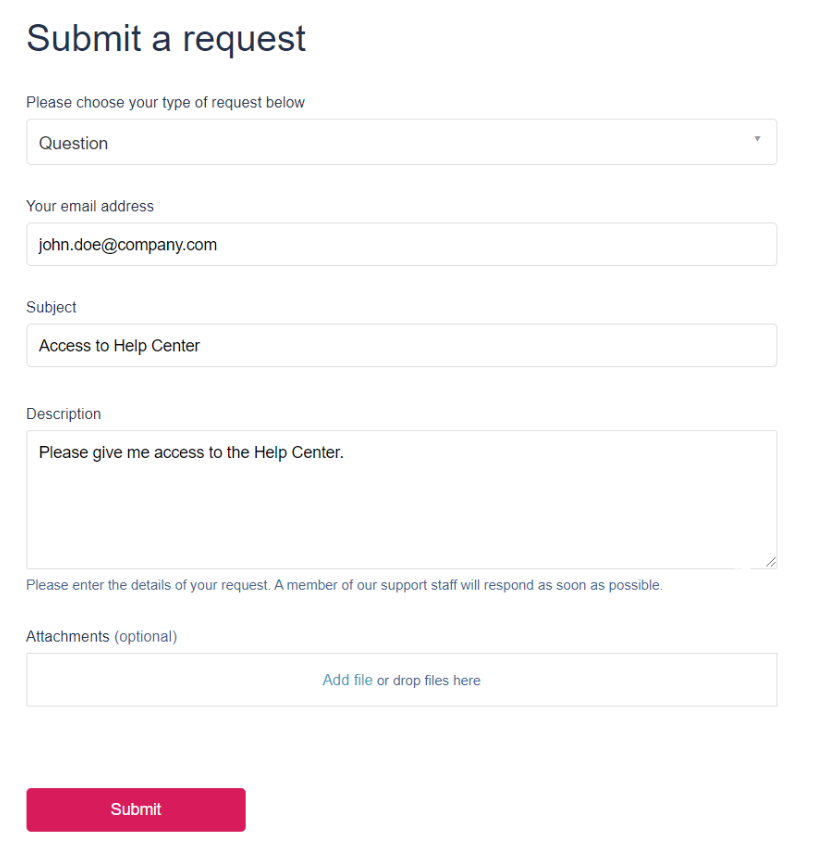 Check your email with a link to create your password for the Private Help Center. Please note, the request goes through your company internal approval process prior and it can take 1-3 business days before you get an email notification from Proceedix.
If you have any questions, please contact your customer success manager.
Happy procedure building!